What We Do
---
GivGro leverages the power of technology for the non-profit sector to grow the value of every dollar; empowering donors and charities. Donations made through the GivGro platform will be pooled in an investment fund, managed and grown by trusted financial partners. Every fiscal quarter, donors will receive returns on investment from their donations to distribute among our valued charity partners across a number of causes.
Better for CHARITIES
1. Sustainable Funding Source
2. Increased Efficiency
3. Increased Funding
Better for DONORS
1. Continued growth of your donations
2. Safe Storage and Transactions
3. Magnified impact
How GivGro Helps YOU Make a Difference
---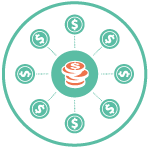 Leverage Your Scattered Funds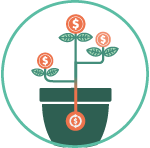 Invest Your Funds And Watch It Grow Forever.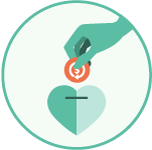 Easily Donate Your Returns with a Single Click